BEST Can Help
With Failed Back Surgery
Get the care you deserve.
Find out if you're a candidate for our minimally invasive procedure
Take the next step towards pain relief and speak with a patient coordinator today by completing the form below
"*" indicates required fields
What Is Failed Back Surgery Syndrome?
For many people who have serious back pain due to an underlying condition, back surgery is often the right solution. But a small number of patients who have undergone spine surgery continue to have pain with a clear indication that the procedure did not restore an acceptable quality of life. This is a term known as failed back surgery syndrome.
At BEST, we create an individualized plan to restore your quality of life, ease your pain, and get you the care that you deserve.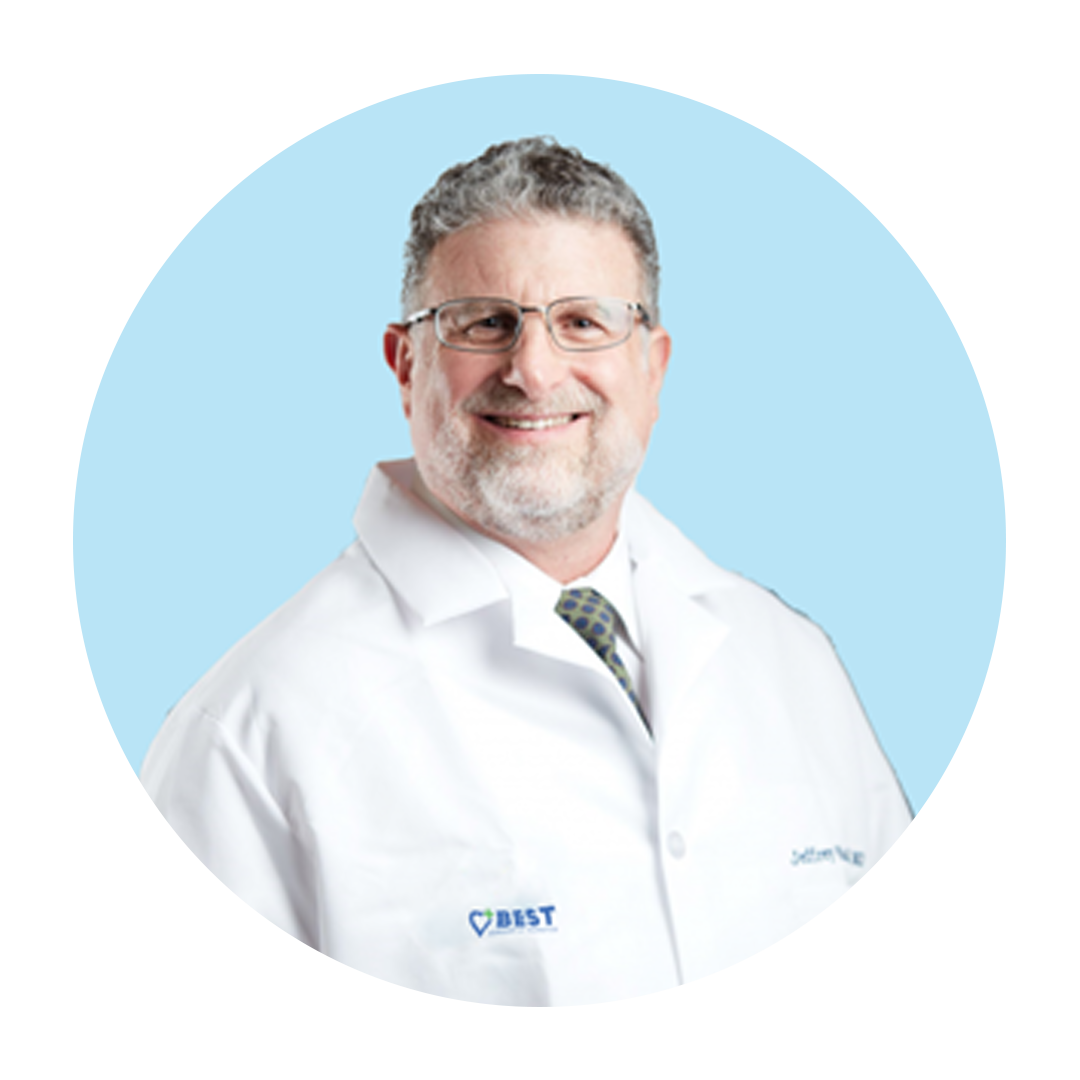 Dr. Shall is located at our Cleveland clinic and is known as one of the first surgeons to begin performing minimally invasive stabilization procedures. Dr. Shall's specialty is minimally invasive surgery and neuropathy treatment and is known for his time at Laser Spine Institute.
Are you suffering from persistent pain, even after undergoing back surgery? You may be suffering from failed back surgery syndrome, commonly referred to as FBSS. If you have been diagnosed with this condition, it's time to get the help you deserve.
At BEST we treat our failed back surgery syndrome patients with various techniques and treatments, depending on what is best for their care plan.
Epidural steroid injections
Get The Care You Deserve With BEST
Failed back surgery syndrome shouldn't stop you from living the life that you deserve. If you are considering corrective treatment due to a spine surgical procedure, BEST can help you get the care you need. 
Work with BEST Health System for your FBSS needs.
Call or fill out our form to get in contact with a Patient Care Representative.
Book an appointment or schedule your consultation today! 
Call Us
Fax
(513) 991-2181
Hours
Mon-Fri: 7 am to 5 pm
Sat & Sun: Closed
Location
Find out if you're a candidate for our minimally invasive procedure
Take the next step towards pain relief and speak with a patient coordinator today by completing the form below
"*" indicates required fields